If main video player is not work, Please click the another player in video player-bar.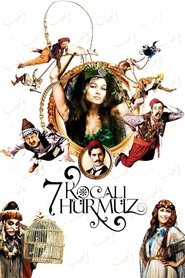 7 Husbands for Hurmuz
Remake of a well-known Turkish musical comedy loved by generations, the film is about the adventures of flirtatious Hurmuz in late 1800's Istanbul. Hurmuz who lives in Taskasap, Istanbul has six husbands in a plot to solve her economic problems. She arranges to meet each of her husbands one day of the week. However, suddenly, she falls in love with the town's doctor whom she meets at her husband's barber shop. The doctor falls in love with her too… But, one night all six husbands come home at the same time, and Hurmuz and Safinaz – Hurmuz's "go-between/accomplice/friend" – find themselves in a series of very awkward yet funny situations.
Duration: 120
Quality: 4K
Release: 2009