If main video player is not work, Please click the another server in video player-bar.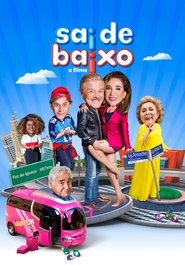 Sai de Baixo: O Filme
Based on the classic Brazilian television series that conquered audiences during Sunday night prime time on TV Globo, with improv that happens like in scenes of a play. The feature film's structure maintains the members of a middle-class family from São Paulo, their maid, and the building's doorman. It's the return of iconic characters like Caco Antibes, Magda and Ribamar, and also new characters.
Duration: 83
Quality: 4K
Release: 2019