If main video player is not work, Please click the another server in video player-bar.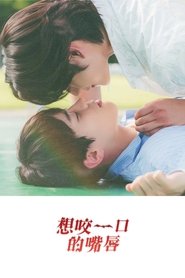 Kissable Lips
A sweet and bloody campus romance between Jun Ho, a vampire who is walking the path of extinction, and a human with pure blood, Min Hyun.
Jun Ho is a vampire who is about to die. To survive, he will need to drink pure blood and thus become a human. One day, while searching for this pureblood, he meets Min Hyun, a human with pure blood. But another vampire named Hae Soo, who knows about Jun Ho's past traumas, causes Min Hyun and Jun Ho to fall out.
Living a normal life as a human and protecting Min Hyun, what will Jun-ho have to face
TV Status: Ended
Duration: 11 min
Release: 2022